From the first version to the second.
Now "Smart Helix" company is finishing the release of the first version of the Apollo razor. We invite all owners of this limited series to register a guarranty so that we can provide it. The continuation of this conceptual razor's series - "APOLLO Light" - will be present soon. Feel free to ask all your questions about this through the form on the "ABOUT US" page.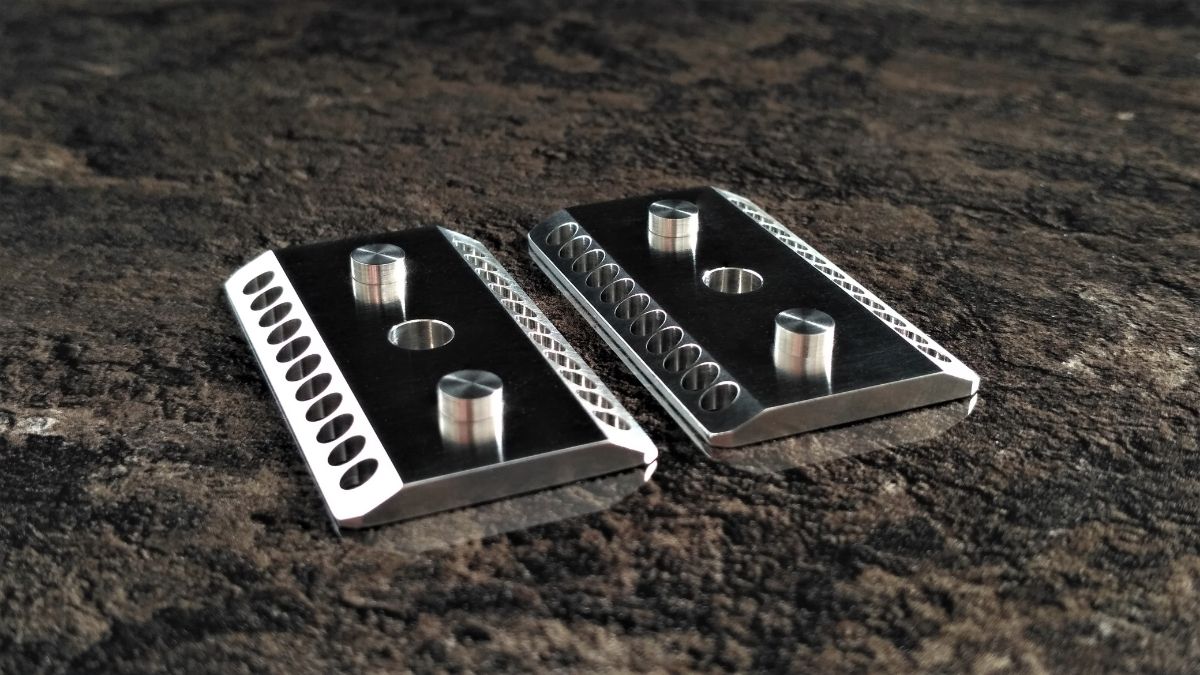 "APOLLO Light" will differ from the previous version only in the weight of the base plate. Instead of the single flipable base plate, there will be two discrete plates with different aggressiveness. New base plates will be slightly different in aggressiveness from the first version but not drastically. In any case, the maximum aggressiveness does not decrease. The handle and stand will remain the same as before. Head weight decreased due to thinning of the base plate from 5 mm to 3 mm. This will reduce the weight of the razor's head from 45 to 30 grams. The entire razor will weigh approximately 100-105 grams (without stand).